We have more than 60 years of experience, much of it in the Collegiate business – particularly over the last few years in the midst of substantive change in the marketplace.  Founder Don Finch was one of the founders of MBNA America Bank, which was the world's leading affinity credit-card issuer until its merger with Bank of America.  Mr Finch left the company in 2006 as an Executive Vice President managing Bank of America's Collegiate sector to form Affinity Financial Management Services, LLC.   
Donald W. Finch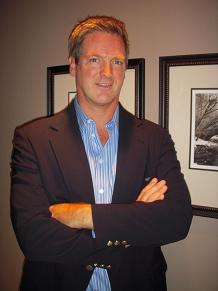 Mr. Finch has nearly 30 years of experience in the financial services industry, much of that working directly with collegiate affinity partners.  He specializes in helping alumni associations and university Alumni Relations areas define and then achieve their growth goals for partnership programs, employing an aggressive yet tactful style with partners.  Mr. Finch took that approach while managing more than 200 key collegiate credit-card programs at MBNA/Bank of America and is in an even-better position to do that today as the founder and senior partner of AFMS, LLC.  He is committed to protecting your interests, to helping his clients develop programs that their members can be proud of…and that will encourage them to participate in other alumni programs. 
Mr. Finch graduated from the University of Delaware in 1981 with a BSBA, majoring in Finance with a minor in Economics.  He continued his education at Widener University, obtaining his MBA with a concentration in Finance.
Over the years, Mr. Finch has worked in Atlanta, Chicago, New York, Los Angeles, and Canada and has helped alumni associations of varying size and scope achieve their objectives.  He has also served on the board of the University of Delaware Alumni Association and the Industry Advisory Council at CASE, and has been a guest speaker for Council of Alumni Association Executives (CAAE) programs. 
Daniel L. Symonds
Mr. Symonds has more than 25 years of experience in consumer financial products at both MBNA and Bank of America, focusing primarily in the Relationship Management, Operations, and Portfolio Acquisition areas.  He managed more than 100 Collegiate partnerships in the Southeast, Midwest, and Mid-Atlantic regions.  Mr. Symonds is a graduate of the University of Delaware with a BSBA.
Joseph M. Dooling
Mr. Dooling has more than 15 years of experience in consumer financial-services products, with an extensive background in bank-card operations with MBNA and Advanta Corporation.  He is a graduate of St. Joseph's University in Philadelphia with a B.S. in Management/Marketing.  While at St. Joe's, Mr. Dooling studied International Management at the London Business School.
Ashley B. Dilworth
Ms. Dilworth has more than eight years of experience in consumer financial products with particular expertise in marketing production, marketing management, and graphic design with MBNA and Bank of America. She earned her bachelor's degree in Marketing and an MBA from Goldey-Beacom College.